Apr 18, 2016 08:38 AM Central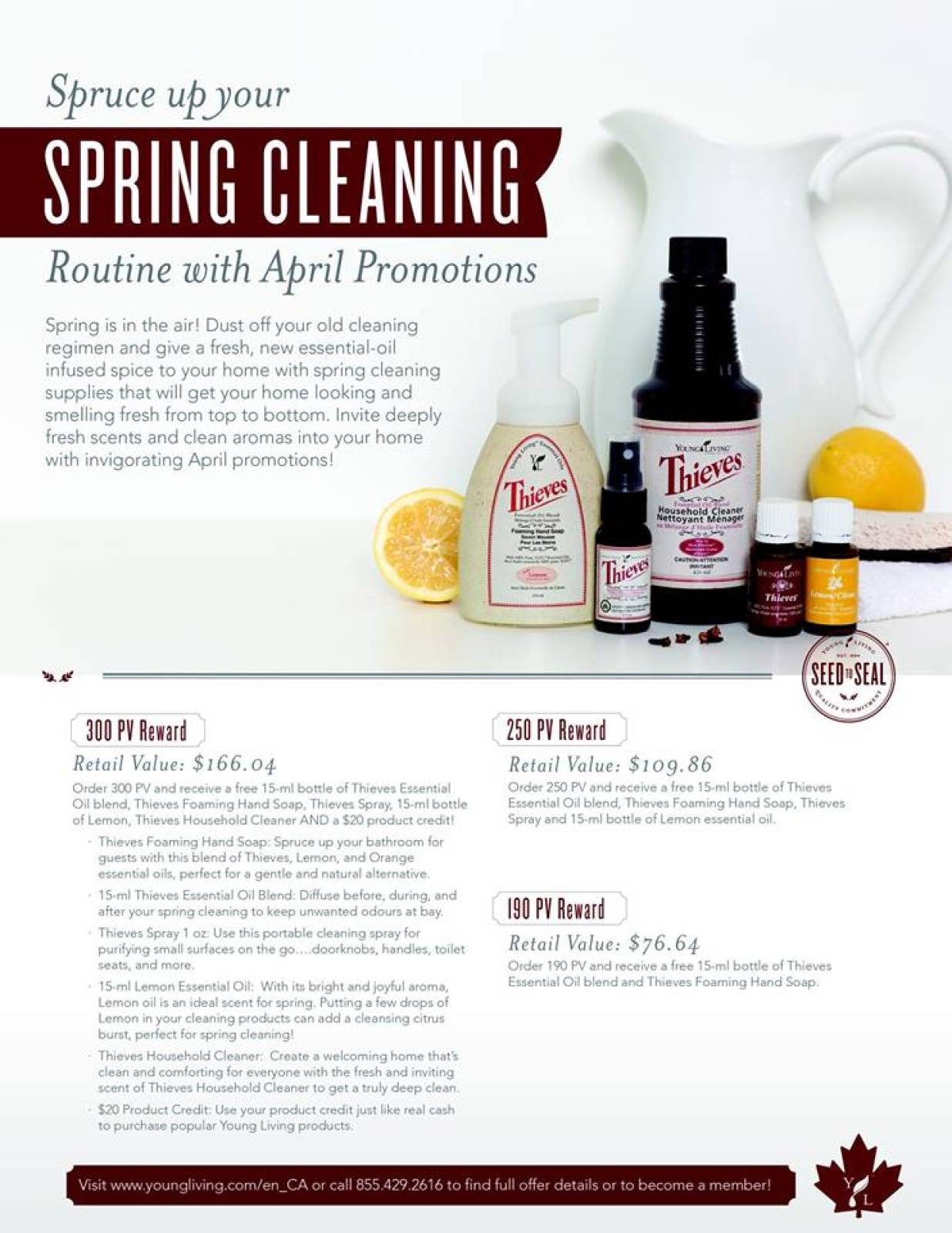 Spring is here! Let the fresh air in your home and open those doors and windows!
Did you know that the air in our homes is 6-9 times more toxic than the air outside. It gets stagnant and filled with chemical sprays and fragrances that we use daily.
I have not lit a fragrant candle in my home since purchasing my Young Living Premium Starter Kit. My essential oils neutralize and absorb odours in the house and have health benefits as opposed to a fake scented wax candle that is filled with toxins!
So when it comes to cleaning, you want to keep your home non-toxic for your sake, your children's and your pets. You really don't want those toxic chemicals sitting in your body and affecting you for weeks after you've used them so I introduce you to Young Living's Thieves Household Cleaner!
Follow me on Facebook for the month of April and watch all of my Facebook Live videos on how to make your own non-toxic dishwashwer tablets, lavender bathroom surface cleaner, Thieves Soft Scrub, non-toxic oven cleaner and super charged mop water!
www.facebook.com/essentiallyspoiledbylisa