Apr 13, 2017 02:06 PM Central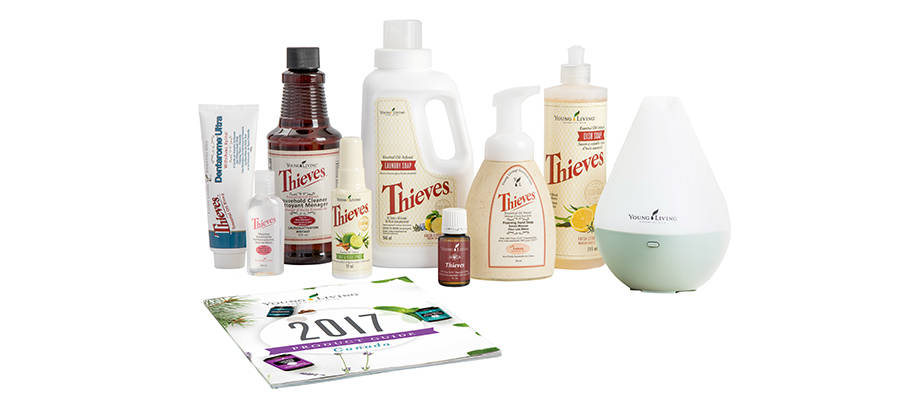 Believe it or not, many of your day-to-day cleaning duties can be handled with just a few products like the ones included in the new Thieves Premium Starter Kit (PSK). It's a simple and effective place to begin your efforts to reduce the number of toxic chemicals in your home. Plus, you'll love the peace of mind that comes with having all-natural cleaners that are safe for the whole family to use when tackling household chores.
When searching for more natural alternatives, the key to not getting overwhelmed is in starting small and replacing your core essentials with effective, multi-purpose alternatives.
Products like the powerful
Thieves essential oil blend
,
Laundry Soap
, multipurpose
Household Cleaner
and many more are included in the kit, giving you everything you need to start seamlessly transitioning your home to natural, non-toxic alternatives that are safe for the whole family.
Plus it includes a
Dewdrop Home Diffuser
that's perfect for bringing the cleansing and soothing benefits of essential oils like Thieves into your home.